Species Infomation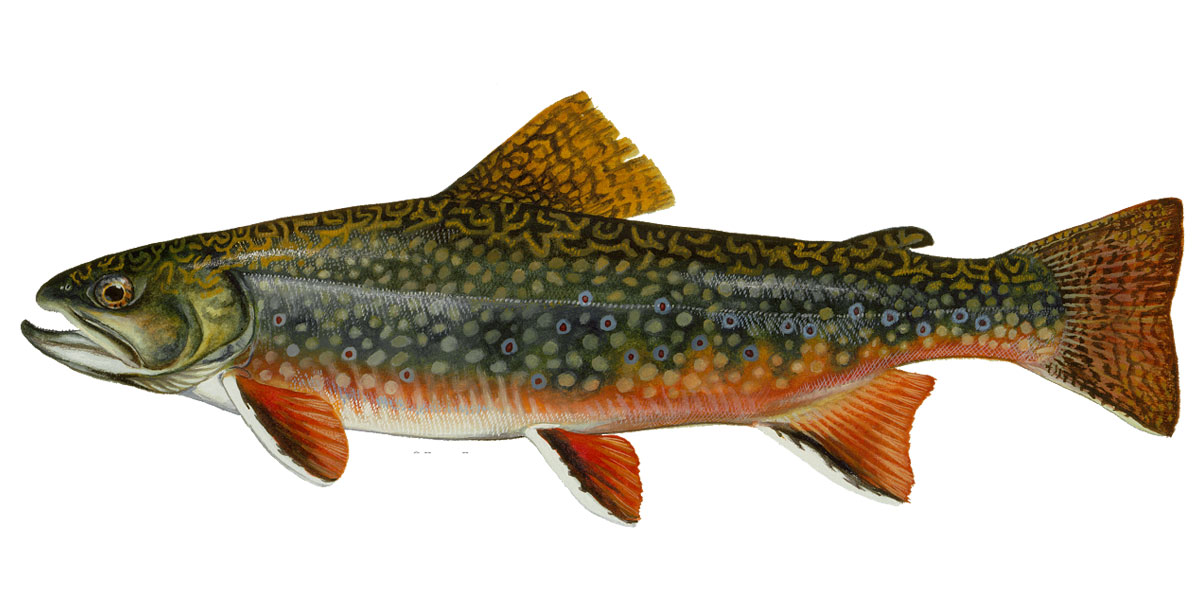 Salvelinus fontinalis, Mitchill, 1814
A vast population of brook trouts can be found in Lake Michigan in Wisconsin. It is entirely a more enormous lake and can be easily reached from Illinois or Indiana as these cities surround the lake. Ice fishing, trout fishing as well as boat fishing can be done here.
Types of fish that can be found
A vast variety of other fish types like Atlantic Salmon, common carp, rainbow trout, and sunfish can be caught here. The lake is easily accessible as it is surrounded by portions of Illinois, Michigan, Wisconsin, and Indiana. Roadways will link it from all the directions. The biodiversity as the lake is close to beach water helps in good quality growth of the brook trouts.
Type of fishing that can be done at the location
Brook trouts are also found in large numbers in the Cenaiko Lake which is 19.5 miles from the highway avenue bridge in Eureka township. Other types like black crappie, bluegill, green sunfish, and walleye are also found here. Boat fishing is prohibited here, and all kinds of shore fishing like flyfishing, pan fishing, and rod fishing are allowed. People coming from Canada reach Anoka County of Minnesota, and the lake is just an hour drive from there.
SIZE:
Anglers can find these with 24 cm, which is the standard length. However depending on the age of fish, the size can vary from 25 to 65 cm, and weight can be from 0.3kg to 3kg, the record reporting of weight being 6.6 kg. Brook trouts grow very fast, and the size is significant when they grow in larger water bodies. 
RANGE:
Brook trout are native species of North America and hence have a wide area of range in Eastern as well as Northern parts of the US. These are confined to the Appalachian mountains to Northwest South Carolina and Northern Georgia. In Canada, their range is from Hudson bay basin to great lakes. Besides minor presence is felt in parts of Europe, Argentina, and Newzealand.
HABITAT:
These fishes thrive well in large and small freshwater lakes, rivers, ponds, streams, and creeks. Their survival is easy in colder waters which are well-oxygenated. They look for upstream waters, and when the temperature rises, they migrate to the icy waters of the sea. However, they never enter the deep sea and prefer to stay within a few kilometers from river mouths. They prefer areas where the siltation is very high, which, results in the availability of more food inside the water.
DIET:
They feed on larvae, pupa as well as adult aquatic insects like caddisflies, mayflies, stoneflies and aquatic dipterans. They also prey ants, beetles, grasshoppers and crickets that fall into waters besides feeding on crustaceans, frogs, mollusks, small-sized invertebrates, and fishes. They even feed on small-sized mammals like voles. Anglers use live baits like mayflies, earthworms, grasshoppers, and crickets other than minnows and eggs. Dry flies like royal wullf, ant flies, caddis fly, and hopper flies are used as lures. Artificial lures are also used to attract these and to prevent the water from getting polluted from other species accidentally.
Water Type: Freshwater